Why Choose Custom Builder Interline Constructions?
Interline Constructions is Melbourne's first choice when it comes to creating luxury home designs, custom built to your specifications and budget, using the highest quality materials by our team of dedicated and experienced designers and tradespeople.
Renowned throughout Victoria for producing award-winning homes, renovations and extensions, owner Adam Waugh and his team have carved a reputation for excellence within the building industry. Interline Constructions' unique and flexible personalised service is backed up by top of the line materials, quality workmanship and smart solutions – all essential elements when custom building your dream luxury home or accomplishing an expertly designed renovation or seamless extension.
Working to your budget and deadline, we leave our competitors in the shade by going above and beyond, whatever it takes, to achieve your ultimate new home, custom-built home, home extension or renovation. From the initial design concept to handing you the keys to your new luxury space, our hands-on personal approach means we are by your side every step of the way to navigate you through this unique experience. At every stage of the project our sights will always be set firmly on your ultimate goal – creating a new home or addition that meets the vision of how you want to live.
With over 25 years experience in building beautiful homes and extensions, it is our attention to detail, business acumen and passionate team of designers, builders and tradespeople that will make your dream home a reality.
The Winning Formula
Why choose us for your next luxury home project? Interline Constructions' multi award-winning business and proud reputation of quality workmanship in producing bespoke homes, renovations and extensions, speaks for itself.
Just some of our recent awards include:
• 2012 Award – Best Custom Home Between $700k – $1 million
• 2010 Master Builders FINALIST Master Builder of the Year
• 2010 Master Builders WINNER Best Extension/Renovation
• 2010 HIA Runner Up Best Extension/Renovation
• 2009 Master Builders Nomination Best Extension/Renovation
• 2008 HIA Nominee Best Extension/Renovation
• 2008 HIA Runner Up
Want to know more from those who have already built their dream home with us? Click here to read some of our clients' testimonials.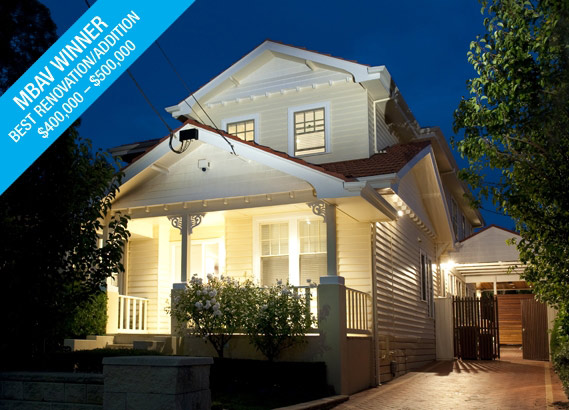 Design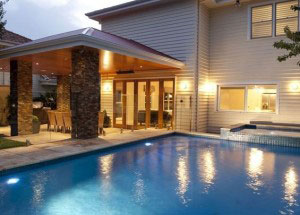 Interline Constructions' design process is based on years of professional expertise and an attention to detail that has put us at the top of the building industry game. We are the leaders in the prestige home building and renovation industry, providing the benchmark our competitors strive for. We can work with you to turn your design concept into reality, while keeping to your budget. Offering a complete suite of services and quality workmanship, we work with you to transform your luxury home, extension or renovation from the initial consultation and concept, through to drawing up the final plans and the commencement of building. By working with Interline Constructions, you can be assured of a custom design and therefore you stay within your budget. Designing with us also ensures that your budget will not blow out.
To simplify the process for you, we offer one easy point of contact and will always be there to discuss your ideas, answer your queries, troubleshoot any concerns and ultimately deliver your dream home.
If you require assistance with the interior design of your new space, for an additional cost Interline is on hand to help you find your own unique style and all those essential soft furnishings and finishes you've dreamed of.
Contact Interline Constructions' design team today to discuss your design requirements or to organise a project scope.
Construct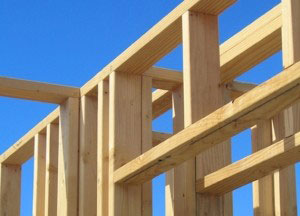 When construction on your new home, renovation or luxury extension commences, we are there every step of the way to ensure everything goes to plan. Our award-winning portfolio of luxury homes and additions are built to last a lifetime, and designed to your unique specifications. Unlike our competitors, we offer you complete flexibility to develop and grow your vision – we don't lock you into an initial concept, but rather offer you the versatility to grow and evolve your ideas as the construction process commences, including making changes to the final design and choosing those all-important finishes. After all, this is your dream home we are creating.
We do it all!
• Whatever your land/block type – from sloping, flat, narrow (inner city) large block or small – Interline Construction is renowned for creating great designs on every type of space.
• Thinking about landscaping your outdoor area or adding a pool? Interline Constructions can do it all for you while we build your new home or extend or renovate your current space. We are famous for our one-stop shop approach to making it all happen for you in an efficient and timely fashion.
• Collaboration is key to any project, so if you are building your home to your own plans or design you can construct with us or we can work with your architect to ensure you achieve your goals.
• We understand that everyone is unique so we can customise your new home to suit you (there is no such thing as a standard new home!). And you don't have to make all those design decisions up front, we let you select as you go.
• If you change your mind on a selection – don't panic – we will always let you go a different way without blowing out your budget (a small fee may be charged, conditions apply).
• If you are extending your current space, speak to us about your requirements. Whether it's a single, double, heritage, traditional, or an architectural extension, Interline Construction has the team and the know-how to make it happen.
• Building a new home? Be it a single or double-storey home, traditional style house, modern abode, or a slick new contemporary or architectural space, Interline Constructions has the people and the experience to ensure your project comes to life.
• We have also stamped our style on a range of stylish and spacious townhouses and units – including single, double, traditional, modern, architectural, side-by-side and multi-unit developments. Call us to find out more.
Contact Interline Constructions today to discuss your new home, extension or next renovation's building requirements.
Tender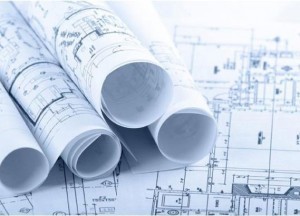 We do the hard work for you when it comes to taking care of the tender process. Our hands-on approach and extensive experience in this area is why our reputation is an industry benchmark. We want you to have the confidence that we will be across the fine details of your project, and know that everything will run smoothly and on time when you choose Interline Constructions for your next build.
From negotiating the contract to dealing with all the suppliers, we'll make sure all the documentation complies with industry standards and every stage of the tender is taken care of, while remaining accessible to you. To simplify the process, we provide you with a spread sheet that outlines every stage of your luxury home or renovation project, and we will work through it with you, from the engineering requirements, electrical layout, design plans and working drawings, to the specifications, fittings and final finishes. We're with you every step of the way.
Adam Waugh of Interline Constructions was engaged by our architect to build our 2 storey custom home in Hawthorn. The home was not a standard design, and presented many challenges which Adam handled professionally and with a high degree of precision and skill. His quality workmanship is evident in every small detail of our new home and we are more than happy to recommend him and his team to anyone considering building a custom home.
To Adam & the team at Interline Constructions,
My husband and I would like to thank you for making the construction of our new home an enjoyable experience.
When we researched different building companies to undertake our project, you stood out from the rest due to your honesty, integrity and ability to answer all our questions without fuss. At no stage during construction was anything too hard for you and the end result is a quality home we are extremely happy with.
I would have no hesitation in recommending Interline Constructions to any one wanting to build.