Building your new home from scratch gives you the freedom to create the home of your dreams in a location of your choosing. Custom homes are an exciting and rewarding choice, so you'll no doubt be dying to see the finished product.
So let's answer the question that's no doubt been playing on your mind: how long does it take to build a custom home? The short answer is, it depends. On average, custom homes in Melbourne can take between 6 and 12 months to be completed.
Here are some of the factors that can affect your custom home time frame.
Pre-construction Preparation
Before starting to build a custom home, there are a few different hoops that need jumping through first.
There are documents, planning permits, and approvals that you need to get before we can get started.
Once all the right documents and approvals have been completed, we'll need to prepare the block of land you want to build on.
This stage of the build will take a little longer if you don't yet have permits, or if there are complications with the land.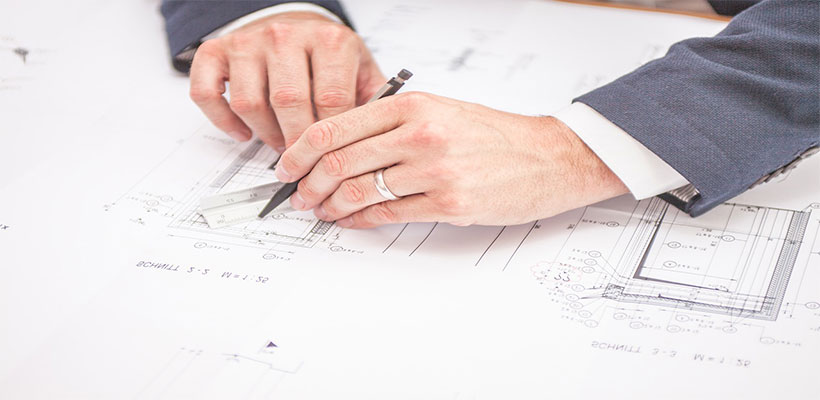 Sloping Blocks
If the block of land you've chosen for your home is on a slope this can also affect the custom home time frame.
Sloping blocks can offer some great advantages like good views, more design options, and more natural light. But building on a sloping block can be a little more complicated, which can add time to the build.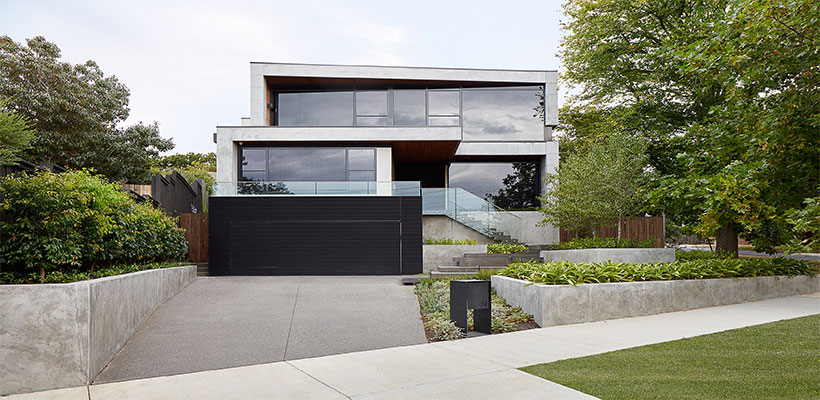 Quality of the Land
If your land lot has rubble, roots, rocks or even existing services such as pipes beneath the surface, it can take longer to prepare the lot for building. The land will need to be cleared and levelled.
Different soil conditions also require different earthworks to provide a solid and stable support for your home.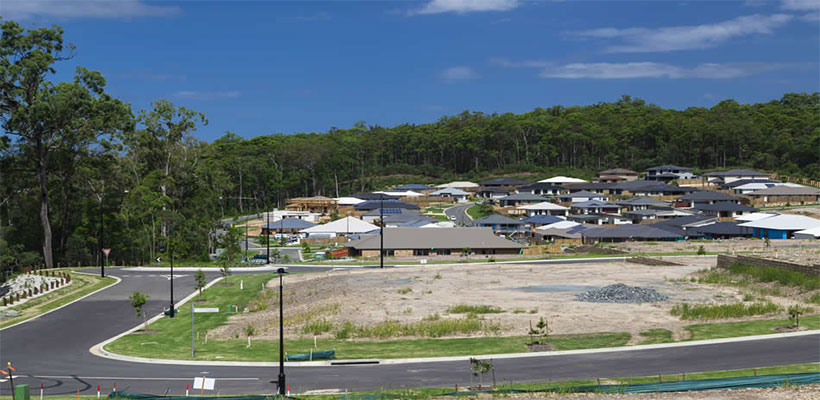 Making Decisions
Throughout the planning stage you'll need to make a lot of decisions. You'll need to decide on materials, layout, style, etc.
This decision making process can be a quick one if you already know what you want. But if you're not too sure, and you spend a lot of time hesitating, this is inevitably going to add time to the timeline.
If there are certain decisions that haven't been made before the construction starts, this can cause delays. For example, if it gets to the final stages, and you haven't decided which windows to go for, your custom home builders will wait for your decision before continuing.
To avoid delays like these it's best to make all, or most decisions during the planning and design stage.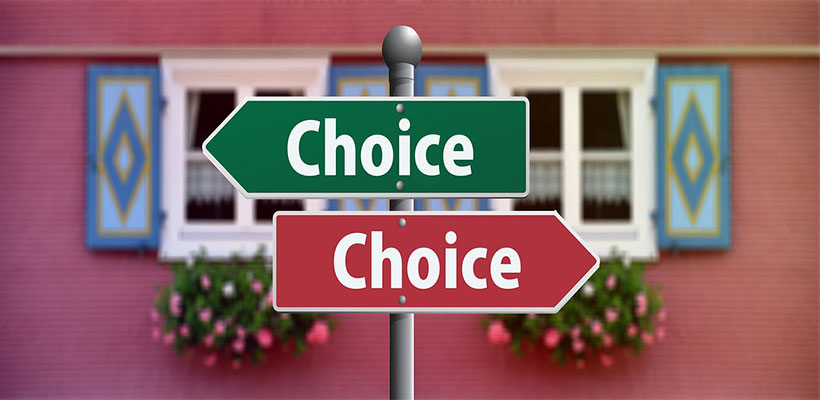 Weather Conditions
Weather can wreak havoc with building plans. Harsh rainfall and extreme temperatures (both hot and cold) can affect your team's ability to work quickly and safely. While delays to the build time frame can be frustrating, sometimes they just can't be avoided, especially if you're building in the middle of winter or summer.
Complexity of Style
Simple home designs are going to take much less time to build than complex architectural styles.
Many items in a highly architectural custom home such as cantilevers, structural steel, rooftop decks, basement garages, swimming pools and elevators can potentially add many weeks to the time-frame of a custom home.
If you're hoping for a quick build, there's always the option of using a production home design (an existing home design).
But if you've got exuberant ideas for your home, and you want to make it truly unique, you might find the build takes a little longer.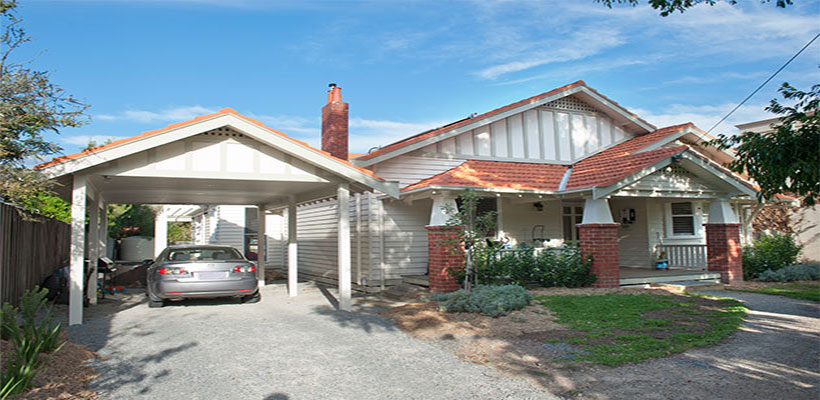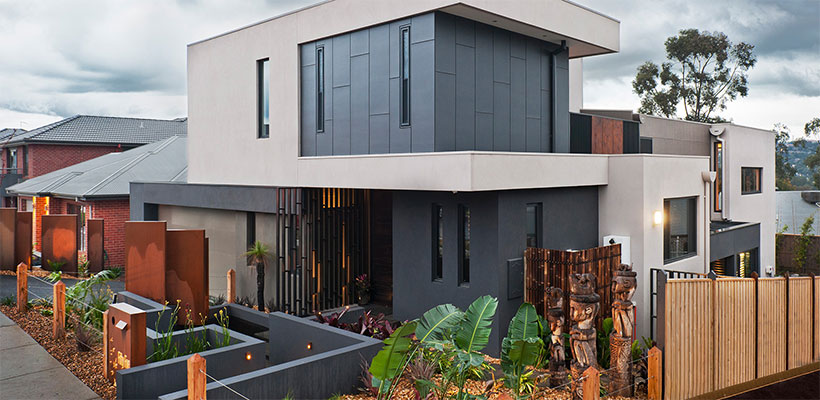 Size of Build
Naturally, if you're planning to have a large house, with many different bedrooms, this is going to take longer than a standard size family home.
The bigger the surface area of your home, the longer it's going to take to build. But as well as surface area, it's also about how many storeys you want your home to have.
It's worth weighing up whether you want to build up or out. Building out will often take more time, because more foundation needs to be laid. But adding floors to your home can also take time as this will make the home's structure more complex.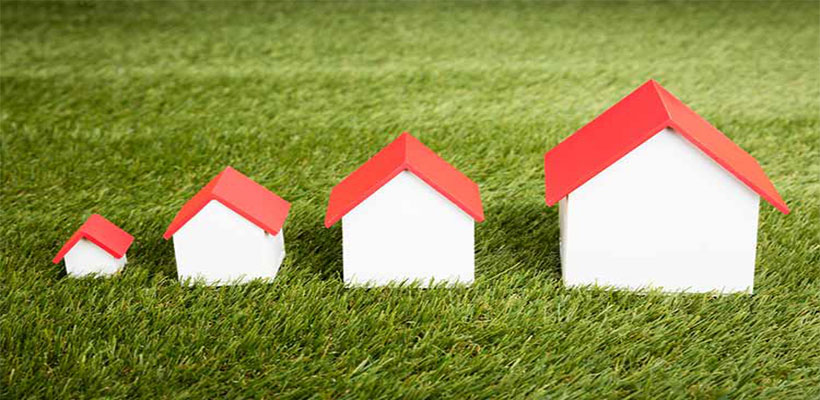 What about a standard production home when compared to a custom home?
According to this article by the Daily Telegraph on variables when building a home,housing Industry Association (HIA) senior executive director of building, development and environment Kristin Brookfield says a typical contract for a single-storey home is between 18 and 26 weeks, depending on the size of the house, while typical two-storey home contracts are about 26 weeks.
Changes to the Plan
Before you start building, you'll work out a plan with your custom home builders. But you might find that later down the line you change your mind about a few things. It's perfectly natural – you want your home to be perfect.
If you change your mind about things early on in the planning stage, this won't affect the time frame too much. But if you have a change of heart about the plan during the later stages of the build, this could set you back a while.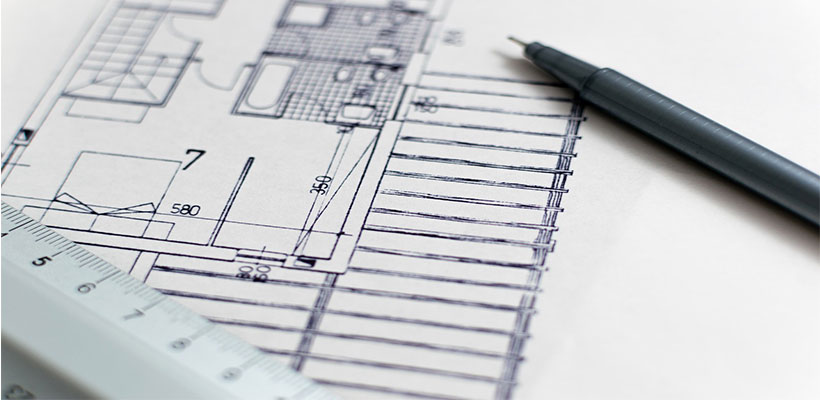 Availability of Materials
The type of materials you choose for your home can also impact on how long your custom build will take. If you choose generic materials that are widely available, you shouldn't have to wait long at all for materials to be sourced and delivered.
But if you decide on more unusual materials, we may have to go further afield to find and deliver them. This can cause the build to take longer.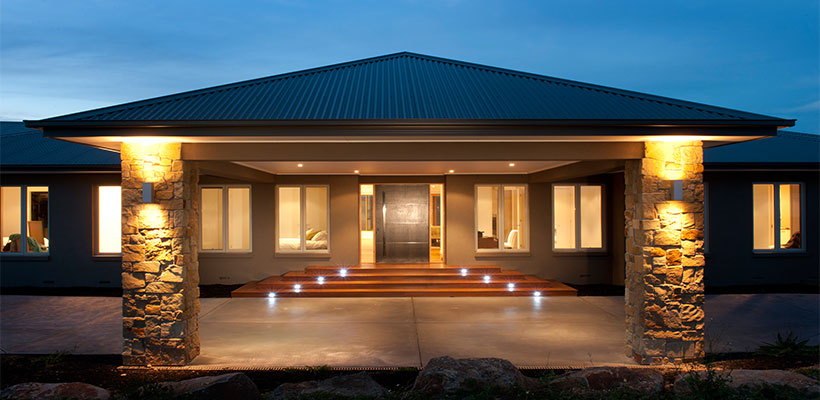 There's no straight answer to how long it takes to build a custom home. But custom home builds usually take between 6 and 12 months. A standard home design, without architectural complexities or unusual materials will likely take 6 months or so. But more complex builds can take a lot longer.
One thing to note though, is that it's not worth rushing the build. Custom homes can be an exciting project. It's a chance for you to personalise your home, and make sure you have a house that's everything you dreamed of.
Getting a custom home built in a reasonable timeline isn't a simple task. So you want to be sure to choose a professional builder with a proven track record of success. Interline Constructions has been serving the people of Melbourne since 1989, and we would love to add you to our list of happy customers.
Get in touch today to learn about how we can help you get your custom home built right.